Organized jointly by the International Negotiation Teaching and Research Association (INTRA) and The School of Management of Universidad de los Andes (UASM), this forum offers the current trends in the theory and practice of negotiation, to students and members of national and multinational organizations. The lectures and panels are led by national and international experts in the field, some of them will be conducted in Spanish and some in English.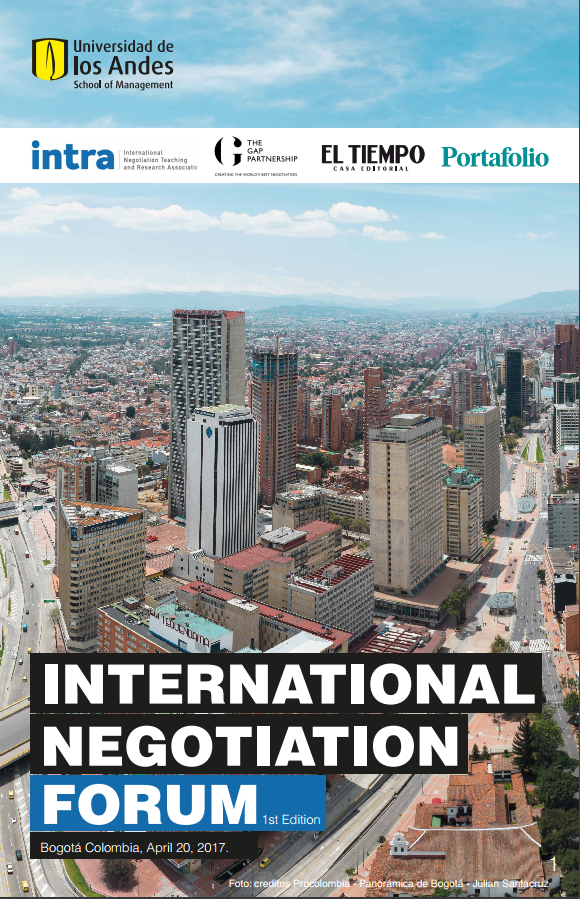 The event will take place on April 20, 2017 in the Auditorio Mario Laserna A y B. Address: Calle 19A No. 1 – 82 costado sur, Bogotá
For more details please download the brochure and/or reach out to the organizing team.