[button] Day 1[/button]
ALBA Graduate Business School at the American College of Greece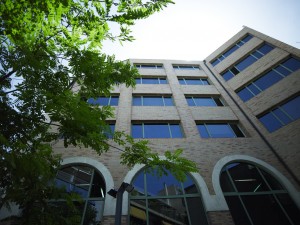 The downtown campus of the organizing school of TNC 2013,  is a modern academic environment set in the heart of Athens, Greece, close to embassies, the Athens Concert Hall and minutes away from the city's historic sitess and the upmarket Kolonaki district.
 The American College of Greece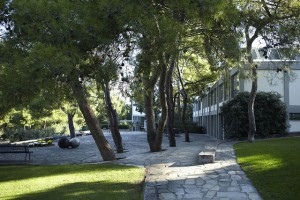 The Aghia Paraskevi campus, situated on the western slopes of Mt. Hymettus, some ten kilometers from the center of Athens, offers a magnificent view of the surrounding countryside. Its original buildings were designed by the renowned Greek architect, Constantine Doxiades. Campus buildings rise along the hillside, with each building having a view of Athens.
Hellas liberty Ship-Maritime Museum of Piraeus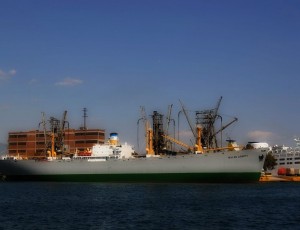 Liberty ships were cargo ships built in the United States during World War II.The  HELLAS LIBERTY, which was acquired and sailed to the port of Piraeus in  2009 has been converted  to National Maritime Museum and Museum of Underwater Antiquities and  integrated into the overall design of the Cultural Coast Piraeus.
[button] Day 2[/button]
 Bodossaki Foundation Building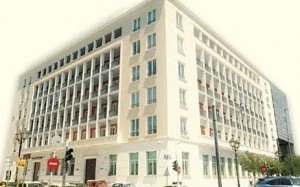 Built between 1949 and 1958 by Architect Andreas Ploumistou, the six-storey Bodossakis Foundation Building is considered one of the most important buildings of Athens representing modernized classicism.
It now houses the Headquarters of Eurobank. Eurobank is a European banking organization with total assets of € 67.7 bn (FY 2012), offering universal banking across eight countries in the Southeastern European Region. In February 2013, Eurobank became a member of the National Bank of Greece Group
The National Library of Greece

The National Library is housed in Valianos building, a truly unique edifice, in the center of Athens.It  holds one of the largest collections of Greek manuscripts internationally as well as unique items of Greek civilization.The National Library is the spiritual guardian of the written legacy of the Greeks and the ark a unique wealth which records the progress of Greek thought and history through the centuries.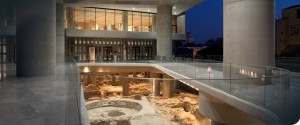 Located in the historic area of Makryianni (remnant of Roman and early Byzantine Athens), the Museum stands some 300 meters southeast of the Parthenon.The top floor (Parthenon Gallery) offers a 360-degree panoramic view of the Acropolis and modern Athens. With exhibition space of more than 14,000 square meters and a full range of modern visitor amenities,the Acropolis Museum tells the complete story of life on the Athenian Acropolis and its surroundings. The museum was built to house every object which has been on the sacred rock of the Acropolis and its foothills, covering a broad period from the Mycenaean period to the Roman and early Christian Athens . The Museum  building presents architectural interest since its  involves three key concepts: light, movement and architectural planning.